If You're in Need of Professional Voice Over Services, the Company to Turn to Is Worldly Voices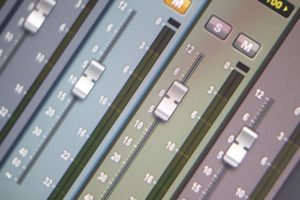 Connecting with listeners on both an intellectual and emotional level is critical if you want to forge a lasting bond between your company, institute, or organization and the people you are trying to reach. Worldly Voices has more than 20 years of experience in the recording industry and has provided professional voice over services for a diverse clientele, including Fortune 500 companies, community hospitals, and local retailers. We've established our reputation for excellence by consistently delivering top-quality productions at competitive prices.
What You Can Expect During Your Project
At Worldly Voices, we offer a level of personalized service that's hard to beat. We'll work closely with you throughout every step of your project, from initial contact through to the final delivery of your audio files in the non-proprietary format of your choice. If you already have a finished script, the first step is to upload it here for a free estimate. We'll get back to you promptly, and if you decide to move forward with your project, you'll then be able to choose the voice that best represents your company. Our voice actors are all seasoned professionals who will speak your words with nuance and warmth. You can listen to audio samples of a few of our more popular talents here.
But what if you're setting up a call center for the first time and feel a little overwhelmed by the process? It's hard to know exactly what you need in terms of content when everything is new to you. And if you realize down the road you've forgotten something and have to arrange for additional studio time, it can really add to the cost of your production. Our team will do everything in its power to keep that from happening. We'll be happy to review your script-in-progress and offer feedback to ensure it's accomplishing all your communication goals. We can also help you organize your menu tree so it provides the best user experience possible.
Once your script is finalized and you've settled on a voice actor, we'll record your project at our Nashville studio to ensure the files are of the highest quality. You can be confident your audio tracks will be free from distortions, hiss, background noise, breath inhalations, or any other distractions that would annoy the listener. And as a final quality assurance step, we'll optimize your files for their intended platforms, be it mobile, internet, landline, or cellular.
Our Areas of Expertise
Worldly Voices offers expert voice over services for a wide variety of productions, such as:
IVR systems – We have a thorough knowledge of all of the most-used interactive voice response platforms and can provide sample scripts for companies setting up their systems for the first time.
On-hold messages – With a vast library of royalty-free music to choose from as well as script review services upon request, our staff provide advice for fine-tuning your message to keep callers engaged while they wait for a representative.
Multimedia productions – A compelling, articulate voice can elevate a PowerPoint presentation, instructional video, or interactive touchscreen program to the next level.
E-learning courses – Help students stay focused and improve their retention by coupling text with an encouraging, authoritative voice that will guide them through complex concepts with clarity and precision.
We can also provide certified translations for all of our voice over services, so you'll be able to record in any of the world's most-spoken languages, including Spanish, Arabic, Hindi, and Mandarin, just to name a few.
Industry Experience
Our expertise goes far beyond the services we provide. As mentioned above, we've worked extensively with companies and institutions across a variety of industries and have developed an in-depth understanding of their unique needs as well as how best to serve them. Many of our clients are first-timers when it comes to voice over projects and are unsure of exactly what they need. If that's the situation you're in, rest assured when you turn to Worldly Voices, you'll be partnering with more than just a voice factory churning out audio files like an assembly line. You'll be getting a true collaborator who will be as vested in making your project a success as you are. The following are just a few of the industries we have provided voice overs for.
Healthcare
From IVR recordings for pharmacies, to narration on surgical training videos, the scope of our audio contributions throughout all segments of the healthcare industry is impressive. Our voice professionals can handle even the most challenging medical lingo with grace and aplomb.
Retail
Whether you're a national clothing chain with stores in every state or a microbusiness selling gourmet cupcakes out of a food truck, communication is the key to success. We'll help you connect with your customers so you can effectively promote and sell your products. Our voice services can go far beyond your call center. Worldly Voices also records compelling narration for interactive displays, trade show presentations, and more.
Education
Although online sources of information have become an important tool for schools, colleges, and universities, phone calls remain a vital link between teachers, administrators, attendees, and parents. We'll do our part to make sure your staff and your students are always on the same page.
Financial
We've lent our voices to banks, credit unions, credit card companies, savings and loans, and many other financial institutions. You can count on Worldly Voices to provide your customers with a caller experience that is efficient, informative, and stress free. And since financial conditions are extremely fluid, we can update your messages quickly and affordably.
Reach Out to Us Today!
At Worldly Voices, we work hard to distinguish ourselves from the competition by striving for unrivaled customer satisfaction and providing top-notch voice over services for every organization that partners with us. Contact a member of our staff today to get a free price quote for your project.