Have You Heard? Worldly Voices Is the Company to Turn to for Exceptional Voice Prompt Services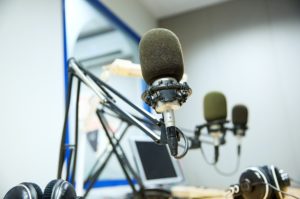 When customers contact your company's automated call center, the voice they hear on the other end of the line is the personification of your corporate identity. Make sure it's distinct, intelligible, and reassuring by turning to Worldly Voices for professional voice prompt recording services. With more than 20 years of experience in the industry and a talented pool of seasoned professionals, we have what it takes to ensure your project progresses smoothly from start to finish, no matter how complex or challenging it may be. Our friendly and supportive staff will work closely with you and can happily provide guidance on the best strategies for accomplishing all of your recording goals. Having recorded more than 2 million voice prompts, we have extensive expertise in all of the most popular interactive voice response systems, including Mitel, ShoreTel, Vocantas, Broadworks, and many others.
A Total Commitment to Satisfaction
Worldly Voices' commitment to exceptional voice prompt service is based on our determination to achieve 100 percent customer satisfaction with every job. That's why we:
Respond quickly to all requests and inquiries
Provide a free initial quote
Offer extremely competitive prices
Record all sessions at our state-of-the-art studio in Nashville for optimal quality control
Have a wide selection of female and male voice actors who will represent your company with elegance and professionalism
Provide a quick turnaround and send all audio files in the non-proprietary format of your choice
What's more, we also offer certified translation services for all of the world's most-spoken languages, so you'll be able to communicate with customers no matter where they're calling from. And we'll provide a transcript of our translation for you to review.
Industry-Specific Expertise
Of course, every project is different, and understanding the unique challenges of our clients is one of the things that sets Worldly Voices apart from other recording studios. We've provided voice prompt services for businesses large and small across many industries and have gained an in-depth understanding of what's required to ensure that their callers acquire the information they're seeking as efficiently as possible. If you have a first draft of your script you'd like feedback on, we can review it and offer suggestions so you can make adjustments before your recording session, thus reducing the possibility of having to book a second session in order to record additional material. Some of the industries we've extensively serviced include:
Healthcare – From doctors' offices to pharmacies, hospitals to walk-in clinics, Worldly Voices has not only provided recording services for IVR systems, but also medical narration for multi-media productions, clinical trials, training videos, and more.
Financial – When callers reach out to their bank or credit union, it's usually because they need a very specific piece of information such as their current account balance or whether or not a check has cleared. Navigating to that information in as few steps as possible is a hallmark of a well-thought-out menu tree, which we can help you organize.
Hospitality – On-hold and after-hours messages are a great opportunity for hotels and resorts to tout their amenities, local attractions, positive ratings, and special offers. Worldly Voices will be happy to offer guidance in crafting these notices. We also have an extensive library of royalty-free music that can be integrated into your messages for added ambiance.
Education – For colleges and universities, the ready exchange of information doesn't just take place inside classrooms. Students are in constant need of information on a plethora of topics, from tuition to vaccination requirements. This necessitates a lot of prompt options and a skilled partner to assist in their composition and systemization.
Let's Get Started!
Whether you need voice prompt recordings for your company's IVR system, voicemail, after-hours message, or any other automated telephony application, Worldly Voices is the company to turn to for personalized service and high-quality audio productions at affordable prices. Contact us today to get your free quote and to learn more about what makes us the right choice for your voice recording needs.