Looking for an Experienced Voice Recording Service Provider? Worldly Voices is the Sound Choice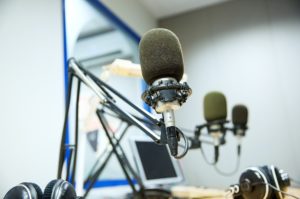 In today's increasingly fast-paced business environment, staying connected with your consumers is more important than ever. While websites and mobile apps provide convenient access to information about your products and services, the human voice is still one of the most effective methods of bridging the gap between your business and its customers. Whether it's an on-hold message, interactive voice response (IVR) prompt, or narration that's part of a multimedia presentation, an appealing, articulate voice elicits an emotional response with listeners even when they're not consciously aware of it. If you're looking for a voice recording service provider you can count on to transform your written words into a compelling audio experience, turn to the professionals at Worldly Voices.
For more than 20 years, we've been working closely with our clients to ensure every voice recording service we provide meets their expectations and achieves all of their communication goals. Worldly Voices has produced and recorded projects for:
Fortune 500 companies
Hospitals
Insurance companies
Financial institutions
Credit card processors
Universities
Hotels
Pharmaceutical companies
And many more
Your project will benefit not only from our decades of experience in the industry, but also from our commitment to providing the highest level of customer service in the industry. For example, we'll be happy to review your script and provide feedback to help keep your project on schedule and within budget. What's more, you'll be able to choose from a pool of seasoned voice talent who will bring your words to life clearly and articulately. And all of our voice recordings are produced at our state-of-the-art Nashville studio, so you'll be able to rest easy knowing your audio files will be of the very highest quality.
To learn more about what distinguishes us from other voice recording service providers, contact Worldly Voices today. We're ready to give voice to your vision.