Voice Talent That Will Represent Your Company in the Best Possible Way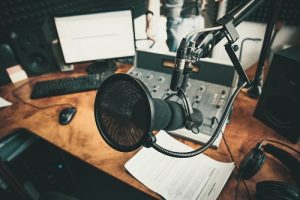 Does the voice you hear on the other end of the line make a difference in the way you perceive the person you're calling? Here's a thought experiment. Let's say your best friend from college gave you a ring, but you weren't available to take the call. Would you want that person to hear a cold, electronic voice reciting a pre-packaged message with instructions to leave their information at the sound of the beep, or would you prefer she hear your own voice apologizing for the inconvenience and assuring her you'll call her back soon? If you're like most people, you chose the second option. This preference for a human connection holds just as true for customers reaching out to your company. That's why having the right voice for your automated call center is so important, and at Worldly Voices, our voice talent is second to none.
Hear the Difference Experience Makes
We've been providing first-rate voice recording services to our customers for more than two decades. During that time, we've built up a loyal clientele of businesses and institutions that turn to us again and again for all their voice recording needs. A big reason for this is our seasoned and experienced voice talent. With a pool of exceptional female and male narrators to choose from, you can rest easy knowing the voice your callers hear will be:
Friendly
Reassuring
Articulate
Warm
Easy to understand
And above all helpful
To listen to some of our professionals reading sample scripts, click here.
Of course, great voice talent is only the beginning of what makes Worldly Voices the smart choice for your project. Your audio files will be recorded at our professional studio in Nashville, optimized for their intended platform (cellular, internet, etc.), and delivered in the non-proprietary format of your choice. We can also help you polish your script, offering invaluable feedback and helpful suggestions along the way. And unlike many other voice recording studios, we charge by the prompt rather than the hour, so you'll never have to pay for unused studio time.
To learn more about putting our voice talent to work for you, contact Worldly Voices today. One of our friendly team members will be happy to answer all your questions.