For Top-Quality On-Hold Message Recording Services, Trust the Professionals at Worldly Voices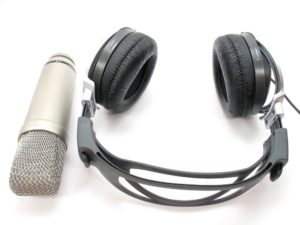 Although no company wants to put a caller on hold, it's an inevitable part of doing business, a necessity most customers expect and accept. But just because it's tolerated doesn't mean an on-hold message recording should be an afterthought. In fact, numerous studies have shown that a frustrating on-hold experience will cause the majority of callers to hang up within 60 seconds. And 30 percent of those who do will never call back. Such a level of brand tarnishing can have a big impact on a business's bottom line, which is why having an engaging on-hold message is so important.
Give Your Callers a Reason to Stay on the Line
At Worldly Voices, we have more than two decades of experience providing on-hold message recording services for companies large and small in a variety of industries. Whether you're a corner boutique or a corporate behemoth, we can provide everything needed to turn your script into a compelling reason for callers to stay on the line. The benefits of turning to Worldly Voices to produce one or more on-hold messages include:
Being able to select the perfect voice for your project from our pool of seasoned professionals, who will represent your company with clarity, warmth, and distinction
Our extensive library of royalty-free instrumental music that can be incorporated into your production to ensure callers are never listening to dead air
Recordings made at our professional studio in Nashville, so you can be confident your finished audio files will be of the very highest quality
Optional script review to evaluate how effective your message is in providing pertinent and useful information to callers
What's more, we'll be happy to work with you to get your on-hold message just right before the recording session, thus minimizing the possibility of having to book additional studio time for corrections or additional material.
On-Hold Message Are Only the Beginning
In addition to recording on-hold messages, Worldly Voices is the company to turn to for all your telephone voice recording needs. From interactive voice response (IVR) prompts to after-hours greetings and direct-to-voicemail marketing campaigns, we'll work with you every step of the way to ensure your partnership with us is pleasant, professional, and productive. Here are a few of the things you can expect when working with us.
Personalized service
As mentioned above, we're happy to take on a more collaborative role in your project if that's what you'd prefer. Our expertise can be a valuable resource, whether you're setting up an automated call center for the first time or are updating an existing system. We can provide guidance for mapping out your menu tree, evaluate your prompts for clarity and precision, and even provide sample scripts to show how other businesses like yours tackled their IVR prompts. What's more, we'll optimize your audio files for their intended platform and deliver them in the non-proprietary format of your choice.
Affordability
We understand you have a budget and want to stay within it. That's why our review process is so thorough. We do everything we can to ensure your script is error free and accomplishes all your communication goals. That way, we minimize the possibility of you having to book an additional recording session for corrections and additions. And, if your project involves IVR prompts, there's more good news! We charge by the prompt rather than the hour, so you'll never have to pay for unused studio time.
Speedy turnarounds
When you reach out to Worldly Voices, we'll respond promptly to your request. If you already have a script you're happy with, you can upload it here for a free price quote. Once everything is finalized and you've selected the voice you want, we'll give you a turnaround time for the completion of your project that's as expeditious as possible.
Let's Get Started!
When it comes to on-hold message recording services, the company to turn to is Worldly Voices. To learn more, contact us today and speak with one of our friendly representatives, who will be happy to answer all your questions.