On-Hold Messages for Schools and Universities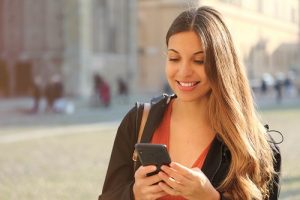 Ask most people where the formal learning process happens, and they'll tell you the classroom. While this is certainly true, administrators know there's a secondary educational process that begins long before the first day of class and runs in conjunction with classroom schooling. It usually begins with parents seeking basic information about the school and quickly progresses to a wide range of topics, from vaccination requirements to admission standards, tuition costs to class schedules. While mailings and online resources play an important role in disseminating this information, it's a near-certainty that sooner or later questions will arise that require a phone conversation to resolve. And no matter how comprehensive and well-staffed your call centers may be, on-hold waits are inevitable. But just because your callers are in a queue for a live representative, it doesn't mean they have to languish in a limbo of easy-listening instrumentals. At Worldly Voices, we can record on-hold messages for schools and universities that will give callers the opportunity to learn more about your institution while they wait.
Your Words, Our Voice
The possibilities for incorporating useful information into on-hold messages is nearly endless. If you already have a finished script and are ready to proceed with your recordings, you can upload them here for a free price quote. If your script is a work-in-progress, we'll be happy to offer feedback and guidance on getting it ready for production. With more than two decades of experience in the industry and thousands of completed projects under our belt, we have an in-depth understanding of what it takes to craft compelling on-hold messages. Some common topics include:
Beginning and ending semester dates
Holiday closures and early dismissal reminders
Recent awards and recognitions
Upcoming fundraisers
Game times and ticket prices
Extra-curricular programs
School merchandise sales
Once you're happy with your message, you'll be able to choose which of our experienced voice talents is the right one to represent your school or university. We can even provide certified translation services if your institution has a large international enrollment. To learn more about professionally recorded on-hold messages for schools and universities, reach out to Worldly Voices today.