Worldly Voices Can Provide On-Hold Messaging Services That Will Give Listeners a Reason to Stay on the Line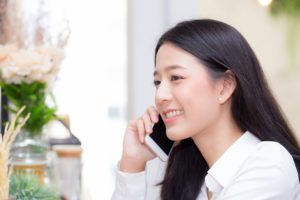 Although no company wants to keep its customers waiting on hold, it's often unavoidable. While it may seem like an inconvenience, at Worldly Voices we view it as an opportunity. Callers on hold are a little like an audience sitting in a theater before the show starts. Why not offer something to keep them engaged while they wait? Whether it's company news, product information, or even fun facts about relevant topics, a compelling on-hold message will reduce caller hang-ups and boost customer awareness of the products and services being highlighted.
Committed to Your 100% Satisfaction
When you turn to Worldly Voices for on-hold messaging services, you'll be partnering with a company that has more than 20 years of experience in the voice-recording industry. We've produced thousands of on-hold messages and are committed to providing clients with everything they need to keep callers on the line as they wait for a representative. We offer:
An extensive library of music to choose from, including jazz, country, classical, and rock instrumentals
Audio files produced at our professional recording studio in Nashville to ensure the highest level of quality control
Optional script review to make sure your on-hold message is clear, concise, informative, and engaging
A selection of experienced voice talent to choose from, all of whom will represent your company with grace and professionalism
A prompt turnaround for your project, with files sent in the non-proprietary format of your choice
Serving All Your Voice Recording Needs
Producing quality on-hold messages is only one of the services we specialize in here at Worldly Voices. We bring the same level of competence and experience to a range of voice recording projects that will ensure the lines of communication between you and your customers are always open and operating at peak efficiency.
Certified Translation Services
With the world becoming an increasingly global marketplace, it's essential to transcend language barriers to reach the widest possible audience for your products and services. Worldly Voices can provide certified translation services so you can communicate fluently with callers all around the world. Your recordings will be spoken by native speakers to ensure proper pronunciation, diction, and syntax. Just a few of the languages we offer include French, Mandarin, Spanish, Hindi, Arabic, and Russian. If you already have a translated script, we'll be happy to review it for accuracy. We can also translate your script for you and allow you time to review it before the recording secession.
IVR Prompts
If you have or are setting up an automated call center, Worldly Voices is the first and last word in high-quality IVR prompts. We've worked extensively in all of the most popular systems, including those made by Pronexus, Vocantas, ShoreTel, Mitel, and many others. For businesses setting up their system for the first time, we can offer guidance on organizing menu trees, provide sample scripts, and give feedback on your work-in-progress. What's more, unlike other companies, we charge by the prompt rather than the hour, so you'll never have to pay for unused studio time.
Voiceover Narration
Want to take your multimedia production to the next level? Worldly Voices can provide the audio track that will tie everything together in the most compelling and memorable way possible. Whether it's an annual report, training seminar, PowerPoint presentation, YouTube video, or animated display, you'll love the way your words sound when spoken by one of our skilled professionals. And just like all our other services, your audio files will be optimized for their intended platform (mobile, online, broadcast), so you can be confident your message be heard loud and clear.
Get Started Today!
To learn more about what sets Worldly Voices apart from other voice recording studios, contact us today. We're ready to bring your words to life.