High-Quality On-Hold Phone Messages Recorded at Worldly Voices' Nashville Studio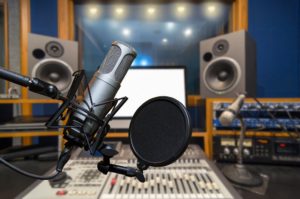 If your company has an automated phone system, it's inevitable that some callers will be placed on hold as they're routed to the information they need or wait to speak with a live representative. While some may view these pauses as an unavoidable inconvenience, with the right on-hold phone messages, they can provide an opportunity to connect with a captive audience. At Worldly Voices, we are one of the most experienced voice recording studios in the nation, having produced thousands of messages for clients in a wide range of industries including health care, finance, retail, and more. If you are setting up a call center for the first time, we can help guide you through the process, providing script reviews or sample scripts for insights into how other companies set up their systems. And, if you're happy with your messages, we'll usher your project to completion quickly and to your complete satisfaction.
But that's just the beginning of the advantages you can expect when you partner with Worldly Voices to record on-hold phone messages. Our services also include:
An extensive pool of experienced female or male voice talent who will bring your words to life in a clear and articulate manner
Audio files that are recorded at our professional studio in Nashville and delivered in the non-proprietary format of your choice
Your choice of background music from our library of royalty-free instrumental compositions in popular genres such as rock, county, classical, reggae, and jazz
Optional certified translation services for all the world's most-spoken languages
What's more, we charge by the prompt, not the hour, so you'll never have to worry about paying for unused studio time. In fact, our script review service is intended to ensure your on-hold phone messages are polished and complete, thus reducing the possibility of having to book extra studio time for additions or corrections.
To learn more about why Worldly Voices is the smart choice to record your on-hold messages, contact us today and speak with one of our representatives. Because even one dropped call is one too many.