Voice Recordings for Speech Therapy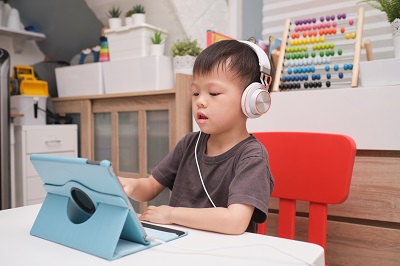 Speech therapy is a complex process. Beginning with the initial evaluation and progressing through the assessment and treatment stages, correcting speech disorders requires dedicated professionals who have the skill, compassion, and tools needed to improve the lives of those who turn to them for help. Voice recordings are an important part of any comprehensive speech therapy model. But while many therapists may think this involves recording patients as they speak, that is only one half of the equation. The other half is incorporating voice recordings into the evaluative and corrective process. Whether it's part of a listen-and-repeat exercise, a multimedia question-and-answer session, or a hearing assessment, voice recordings can provide verbal instructions in a highly controlled environment that's often less stress inducing than interactions with a live person. This holds true for both children and adults alike. Voice recording can also play a role in peer-to-peer interactions as well as training videos, e-learning courses, and seminar presentations.
At Worldly Voices, we are the company to turn to for professionally produced voice recordings for speech therapy. With more than two decades of experience in the industry, we offer our clients a level of personalized service and expert guidance that elevates our professional relationship into a true partnership.
The Professionals You Can Count On
The Worldly Voices staff is committed to making your experience with us as pleasant, productive, and stress-free as possible. We'll work with you every step of the way to ensure you're completely satisfied with our work. Our voice recordings for speech therapy are:
Recorded at our professional studio, so you can rest assured they'll be of the highest audio quality
Optimized for their intended platform and delivered in the non-proprietary format of your choice
Voiced by your choice of our talented recording professionals, any of whom will articulate your words with precision, clarity, and warmth
We can also provide certified translation services in any of the world's most-spoken languages, including Spanish, French, and Portuguese.
To learn more about our voice recording services for speech therapy, reach out to Worldly Voices today. If you already have a completed script, you can upload it here for a free price quote.