If You're Looking for a Reputable, Experienced Voiceover Studio, Worldly Voices Is the Sound Choice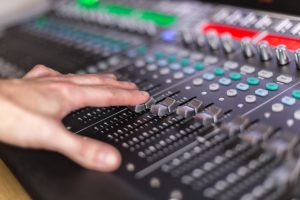 Worldly Voices is the voiceover studio to turn to for affordable, top-quality audio productions that will bring your words to life. With more than twenty years of experience in the industry, we have the knowledge and experience needed to ensure your project progresses smoothly from start to finish and achieves all of your communication objectives. Our friendly staff will work with you to make the entire process as easy and stress free as possible, from providing an initial, no-obligation price quote to delivering the finished files in the non-proprietary format of your choice. Our unwavering commitment to customer service is just one of the reasons why we have become the voiceover studio so many businesses and educational institutions trust for all of their voice recording needs.
At Worldly Voices, we draw from a talented pool of recording professionals with a proven track record of providing clear, compelling articulation for:
Voice prompt recordings – Our in-depth expertise with all of the most popular interactive voice response (IVR) systems allows us to provide clients new to the technology with invaluable guidance if they are setting up their system for the first time.
On-hold messages – Give callers something worth listening to as they wait to speak with a representative, whether it's information about your company's newest product or service, its hours of operation, or current specials.
Multimedia presentations – From training videos to PowerPoint productions, our voice talent can provide a compelling narrative that creates an additional opportunity to connect with your audience.
E-learning seminars – A reassuring human voice can guide students through their lesson and help them retain more of the information as they follow along. It can also keep them more alert and focused.
We also provide certified translation services if you need to communicate with listeners who speak a language other than English. And all of our productions are recorded at our state-of the art studio in Nashville, so you can be confident your audio files will be of the highest quality.
To learn more about what has made Worldly Voices the voiceover studio of choice for so many businesses and organizations, contact us today and speak with one of our representatives.