Professionally Recorded Phone Prompts for VoIP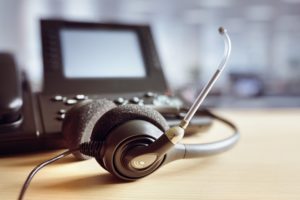 As any savvy business owner will tell you, the key to success is keeping your operating costs low, your customer satisfaction rates high, and your business strategy up-to-date. One important tool in achieving all of these objectives is a VoIP phone system. VoIP, or Voice Over Internet Protocol, is a way to route calls through an internet connection. Usually far less expensive than traditional phone service because they require no special equipment, VoIP systems have become increasingly popular with businesses large and small. But that doesn't mean taking full advantage of a VoIP system is simply a matter of plugging in a cable and calling it a day. At Worldly Voices, we can provide professionally recorded phone prompts for VoIP systems that will help ensure that your callers are directed to the information they're seeking quickly and the voice they hear on the other end of the line is pleasant, articulate, and engaging.
Let Us Help Your Business Find its Voice
For more than two decades, Worldly Voices has been the company to turn to for affordable, personalized voice recording services. When you reach out to us to produce phone prompts for your VoIP system, you'll be able to upload your finished script here for a free quote. Need a little guidance in organizing your menu tree or in crafting your phone message? No problem! We can offer suggestions on ways to maximize efficiency and provide sample scripts so you can get insights into how other companies direct their call traffic. What's more, we also:
Record all of our phone prompts for VoIP systems at our Nashville studio
Have a talented pool of experienced female and male voice recording professionals to choose from
Optimize your audio files for their intended platform (mobile, landline, etc.) and deliver them in the non-propriety format of your choice
Charge by the prompt rather than the hour, so you'll never have to pay for unused studio time
If you'd like to learn more about having Worldly Voices record phone prompts for your VoIP system, contact us today. One of our friendly representatives will be happy to answer all of your questions.