Professional Voice Recording Services for Phone Systems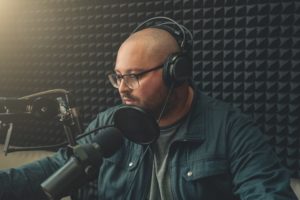 For more the two decades, Worldly Voices has been the company to turn to for professional voice recording services for phone systems. We have extensive expertise with all of the major players in the industry, including ShoreTel, Mitel, Cisco (Broadworks), Pronexus, and many others. If you are setting up an interactive voice response (IVR) system for the first time, we can provide advice and guidance along every step of your project, from providing sample scripts to helping you organize your menu tree. If you're expanding or updating your call center, we'll work with you to ensure the smooth integration of your new voice recordings into your existing system. Our level of personalized service is unrivaled, and our commitment to excellence is the primary reason our long-term clients seek out our services again and again.
A Partner You Can Count On
When you partner with Worldly Voices to record IVR prompts, on-hold messages, and/or voicemail greetings, your audio files will be produced at our Nashville studio, optimized for their intended platforms (mobile, internet, landline, etc.), and delivered in the non-proprietary format of your choice. You'll be able to select from our pool of talented voice-recording professionals, all of whom have years of experience and a long list of satisfied clients. In addition to our in-depth knowledge of IVR systems, we also have a long history of providing industry-specific voice recording services for:
Doctors' offices, pharmacies, urgent care facilities, and other healthcare-related businesses
Hotels and motels
Local governments and municipalities
Financial and insurance institutions
Credit card and gift card companies
Colleges and universities
Retailers large and small
What's more, if you need to connect with an international clientele, we also offer certified translation services for all of the world's most-spoken languages, including Arabic, Mandarin, Russian, German, and Spanish. And unlike other voice recording companies, we charge by the prompt rather than the hour, so you'll never have to pay for unused studio time.
When you consider the many advantages we have over the competition, we think you'll agree Worldly Voices is the smart choice when it comes to professional voice recording services for phone systems. Contact us today to learn more or upload your script here for a free price quote.