When it Comes to Voice Prompts for IP Telephony, Worldly Voices Is the Sound Choice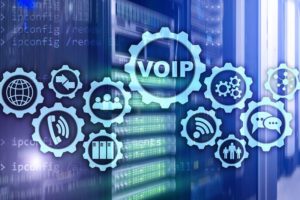 There's little doubt that IP telephony has been a godsend for many businesses. By routing calls and faxes through an internet connection rather than a public telephone network, long-distance tolls are avoided and, in many cases, even local service costs are eliminated, resulting in a significant reduction of operating costs. But while VoIP and other forms of IP telephony offer many advantages over traditional phone systems, they are only the platform upon which a great call center is built upon. And that's where Worldly Voices comes in. We're a voice recording studio that's been in business for well over two decades, making us one of the most experienced and vetted companies in the industry. With a proven track record of success and a longstanding commitment to do right by our clients, we are the partner to turn to if you're in need of voice prompts for IP telephony.
Put Our Expertise to Work for You
Our vast experience is a resource you'll be able to tap into from the moment you reach out to us. Our friendly and knowledgeable team can provide a high level of personalized service to ensure that your project is a complete success. We've recorded more than a million prompts for our clients and have expert proficiency with all of the most-used interactive voice response (IVR) systems on the market, including:
ShoreTel
Mitel
Cisco (Broadworks)
Altigen
Pronexus
Vocantas
Your voice prompts for IP telephony will be recorded at our Nashville studio, optimized for their intended platform (mobile, landline, etc.) and delivered in the non-proprietary format of your choice. If you have experience setting up your phone tree menu and know exactly what you want to say, we'll make sure your project is completed quickly and to your total satisfaction. If you're setting up an IVR system for the first time or need a little guidance, we can review your script and offer helpful suggestions to optimize your callers' experience as they navigate through your system. Our staff will provide as much or as little assistance as you'd like.
To learn more about our voice recording services, including voice prompts for IP telephony, contact Worldly Voices today. We'll help you keep the lines of communication open for your business.