It's no secret that our studio is located right in the heart of Nashville, or that we've been here for more than 20 years recording some of the best voice over this town has to offer. Though music might take center stage here in Nashville, any recording studio worth its salt also knows that vocal training is just as important as instrumentation… Especially when your instrument is your voice.
If you are looking to take your professional voice over technique to the next level, it's important to realize its more than just getting in front of a mic and talking. Here's a few tips to help you succeed in improving your voice over technique:
1) Kill Your Ego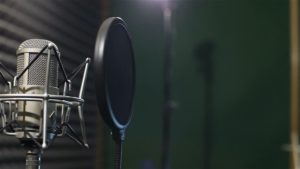 Your voice might be your own, but when played correctly (and with the right tone and cadence) it is a device that is so much bigger than the individual. When you record, and speak with enthusiasm, people can hear the difference; so whether you are recording for a multi-million dollar feature film or a VOIP on-call pharmacy, it's important to mean what you say. Remember, it's important to be passionate and confident, but let the work speak for itself!
2) Be Kind to Your Instrument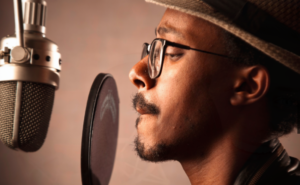 Just like a fiddle player rosins up their bow, so you too should treat your instrument with care. In this case that means always warming up, never straining, and working on conditioning exercises when your not behind the mic. Keeping your voice warmed and well taken care of will do wonders for the health and longevity of your instrument. Plus, who doesn't love the fun of a few lip rolls or breathing exercises. We promise you'll feel the difference!
If you'd like to learn more about our professional voice over services, or how you can join our cast of talented voice over artists, contact us! We'd love to see if we're the right fit for you!