Hooray for 2023! A brand new year to be excited about means a brand new set of trends to watch out for and keep in mind. We wouldn't be the studio we are without keeping our eyes peeled for new advancements and what's next! In 2023, we're incredibly excited for all the great professional voice work that will be accomplished this year at our studio, but we want to give a shout out to what we think might be the biggest trends of 2023. So, without further adieu here's those voiceover services trends  that we think will gather some steam and shine bright as we sail into the future:
Home Studios & Studio Production Partnerships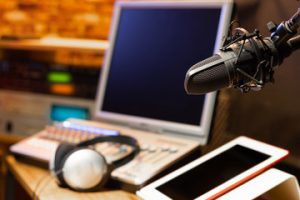 If the last three years have shown us anything, it's that a strong partnership between a professional voice actor with a home studio and a professional recording and production studio is top notch. It allows the voice actor to record anytime from the comfort of their home and send their demo to the studio for a full production work-up…all without ever leaving the comfort of their home! We've seen a steady rise in the benefits of home studio and production studio partnerships over the last few years, and we predict these voiceover services trends will only get better as the audio industry grows and grows this year. We look forward to seeing if we're right and look forward to the exciting takes we'll get from our talented batch of professional voice artists.
eLearning
We saw a big increase in eLearning voiceover services in 2022. The push to make education more available to all who wish to pursue it is bigger than ever and we don't see that changing in 2023! The more remote technical jobs created within the global market means a push for more remote learning (like virtual boot camps and such), and tons of new virtual schools continue to pop up for families who want a virtual option so they can travel or create better schedules to fit their needs. We think we'll see an even bigger uptick in eLearning narration this year and can't wait to see what those scripts entail!
Increase in Voice Assistants and Devices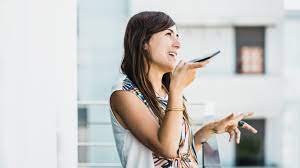 "Siri, do you think voice assistants will be all the rage this year?" Because we sure do! We definitely foresee a rise in virtual assistants like Alexa and Siri, as well as voice controlled devices like smart kitchens, lights, etc, in the coming year. Google and Amazon are at work developing more voice powered games, and with more voice powered games comes more need for voice assistants! We think that voiceover services will see a huge increase in voice assistant and device scripts in 2023. With this particular voice service we can't wait to see what the future holds!
If you'd like to learn more about professional voiceover services, or what we at Worldly Voices are excited to work on in 2023, please reach out! We'd love to show you how partnering with our studio is the best way to start out your new year.