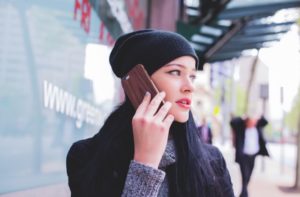 The benefits of adopting an automated voice system are many:
-Transferring callers to their desired line
-Reducing overhead price and even staffing costs
-Increasing work efficiency of current employees
-Prioritizing calls
-Efficiently handle high-volume calls
-Personalize messages
-Conduct surveys
-Collect important data
These benefits are crucial, and with technology advancing daily, there's so much to get excited about. The future of customer service resides in call centers. Because they are so capable of handling customer concerns and needs, these systems will not only save your business money, they will make money.
The future of automated systems rests in the arms of how technology progresses, imagine a system that can better predict a customer's needs, or, a system that uses AI to communicate; these two methods of technological development could do wonders for any business. As the interface betters, your company can only see the same growth.
Allowing your customers to find quicker assistance, be transferred faster, and have their problems solved most effectively, starts with embracing call centers. Luckily, studios like Worldly Voices make it possible to not only find the perfect voice talent for your business, but they can also make sure your company is able to spread its reach by translating scripts into over 35 languages. Professional studios can help your company get settled with the perfect prompt for your systems, which will only insure your business's ability to increase its customer service and leave your customers happy!