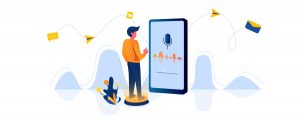 Imagine this: It's dinner time. The kids are running around the house letting out the last of their energy for the day. The tv blasts a familiar sitcom from the living room. You're in the kitchen cooking lasagna and doing a mental inventory of what still needs to be done before you sleep, when suddenly it pops into your head: you forgot to pay the electric bill! It's the last day to do it before you incur any outrageous fees. So, you frantically dig through your wallet, still careful to make sure your pasta doesn't boil over, and quickly call your local utility company with credit card in hand. It rings once, twice, and goes to a recorded message because, of course it does–even with a pot boiling on the stove you forgot it is dinner time!  But never fear! That after hours greeting provided by a professional recording company will guide you through a series of voice prompts. It's after hours greetings like this one that will help you get your bill paid on time.
Professionally recorded after hours greetings aren't just important for larger companies, however. They are an asset to businesses both big and small! The best part about these greetings is that they can vary widely. They can be informative and warm. They can be funny and memorable. Your company's after hours greeting can be a mix of all of these things and more. You can make it whatever you wish! The script is totally up to you and it is a great chance to feature the voice of your business to new, incoming callers.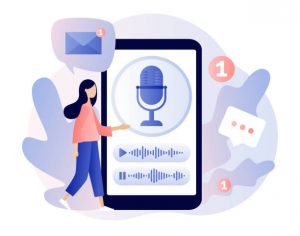 There are a few simple rules when it comes to after hours greetings, however, that you definitely want to pay attention to when developing your script. 
State the name of your business and hours of operation
If you're using an auto-attendant or VOIP, make sure your options are clear
Make a call to action
Now, the first two steps seem relatively self-explanatory. It's understood that your business name comes first and foremost to make sure callers have the right line, and that options are necessary if your phone system is set up to lead the caller to next steps. However, if you are not using an auto attendant, a call to action is a necessary facet of an after hours greeting because you want to direct the client to what happens next. Do you want them to leave their name and number on your voicemail so you can call back? Ask them! Do you want them to come into the store to talk to you at their earliest convenience during business hours? Request it! After hours greetings really are one of the best ways to communicate with your guests when you aren't physically able to take the call.
If you'd like to learn more about after hours greetings, contact us! We'd love to show you why partnering with Worldly Voices would be a great call for your professional recording needs.