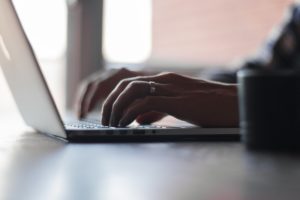 Because professional recording studios have the capabilities and tools to produce quality voice narration prompts, it only makes sense to use one for the production of voice work in regards to E-learning.
Voice narration in E-learning courses are especially important because the recordings produced are used to help educate thousands, if not millions, of people. These recordings then are best done through a professional studio because they are equipped to create excellent prompts that sound natural and create an environment best suited for learning. Studios like Worldly Voices can facilitate these quality products because they have curated a catalog of voice talents in over 35 languages. This vast catalog allows their studio to not only work locally, but globally as well; allowing a college to spread its fingers internationally as well.
Another push for professional recordings is concentration. Studying from home can be distracting and if a college were to choose a voice talent not working with a professional studio, the work could be subpar. The voice actor should be educational, not obnoxious to the point of being distracting; a risk colleges could run into when hiring freelance voice talent.
Studios are used to doing business with clients with extensive scripts and specific needs. Plus, they have the reputation of years of experience to guarantee satisfactory work. For these reasons it's important for colleges in the E-learning industry to hire studios to help increase their students chances of graduating, creating a symbiotic relationship for professional studios, colleges, and students.