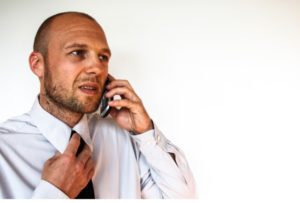 If you're a business currently contemplating a call center, you may be lost in the confusion of what your choices are, and how they can affect your business positively. Worldly Voices will help explain the difference between the two most prominent options:
Direct Routing: One of the simplest routings to implement. In direct routing, the customer uses their phone's keypad, or speech recognition, to connect to a specific department. One example would be to being press one to be directed to sales.
IVR Routing: Standing for Interactive Voice Response. IVR routing is similar to direct routing however, IVR routing allows for a customer to interact with a pre-recorded audio that delivers information. This strategy is great for communicating various locations, or frequently asked questions.
Direct routing, while simple, can lack the reassurance customers crave. It's true callers don't want to spend vast amounts of time on the phone, but they do want knowledgable answers that make them feel their questions have been answered and their problems solved. IVR routing is perfect for businesses who attract a lot of customers. There are many industries that can benefit from IVR routing: banking, medicine, education, retail, just to name a few.