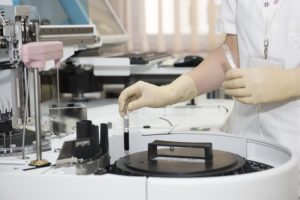 Since the start of the 21st century, there has been a rapid increase in medical technologies, drug discoveries, as well as a more overwhelming need for pharmaceutical companies to get their drugs on the market. This calls for more streamlined and user friendly clinical trials. This is a task IVR and Voice-over studios are more than qualified to assist with.
Clinical trials are of paramount importance because they help in the unbiased research of experimental and potentially life-saving drugs. But for these trials to run easily, it takes technological advancements through the internet to help.
Voice-over recording studios are uniquely capable of creating user-friendly  recordings for use, along with instructional videos to help patients understand the medicine and procedures they are willingly participating in.
The work that voice-over studios accomplish creates telecommunication that makes data entry and research acquisition a snap. The database created specially for Clinical Trial users equips patient-centric studies to check via computer or touch-tone key pad via phone. This process also helps with drug dispensation, keeping track of who is taking what and when, keeping patients in the know, and doctors unbiased in their work.
Recording studios also provide translation and interpretation empowering clinical trials with the ability to broaden the scope of their research from local to global regions.
With new technology, advanced computer applications, and the growth of medicine in the modern world, we are more capable as a society to improve the knowledge we have through clinical trials. Because this is such delicate work, going through a specialized studio to record and produce voice-over prompts is especially important. This provides certain skill and credibility to these potentially life-saving medicines/studies.
Telecommunications can be utilized by users around the clock and can be accessed by phone and internet making the voice-over industry relevant and even necessary to clinical trials and the advancement of medicine.