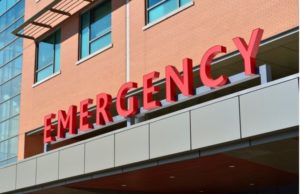 Whether you your business is in banking, the medicinal field, retail, or whatever else, it is important to consider your physical locations and how, if an emergency should occur, your customers would be notified.
In this day and age it is no secret people are connected to their phones and technology in a way that's never been true before. It is also worth mentioning that in the event of an emergent situation, it is vastly agreed upon that the prompt reaching of people is ideal when compared with a call center consisting of ten or more employees. With human ability to make only one personal phone call at a time, having an automated system in place for use in emergencies is the wisest decision, not only for personal safety, but the safety off all.
Using an an automated system to relay emergent information will save time and money in that call systems are created to reach hundreds of people at once without the hindrance of human fault. It guarantees that customers and patrons of certain establishments will be reached within moments of an emergency, guaranteeing safety for not only customers, but also for the employees whose time could be better spent performing their own responsibilities or taking care of the work they need to correct the problem situation.
Because of the important nature of emergency notification systems, the prompts should be handled by professional voice over studios that know how to turn scripts into prompts and have the experience and equipment handy to produce instructive and solid recordings that keep people safe, informed, and happy.