November is in full swing which means just one thing… Black Friday/Cyber Monday weekend is quickly approaching!! But how can you capture the attention of customers when almost every store in America is running enormous sales? It's easy: by using custom IVR recordings for eCommerce and giving your customers that extra human touch.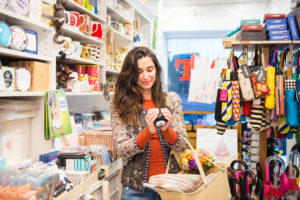 Let's face it, phones will be ringing off the hook this holiday season and you don't want to miss a potential sale, or to continue to make a current customers feel heard and helped. By using VOIP voice over attendants and professional voice over, even the smallest businesses will feel like a well-staffed oasis to the most stressed-out shopper. Bonus: if you keep your IVR voice recordings for eCommerce precise, informative, and helpful, people will be pleased not to have to hang on the line for that extra time and get back to doing what they're ready to do: purchase online directly from you!
We all know that kindness and consistency in voice messages drive holiday business, but what drives them even more? BIG, HUGE SALES. By putting your active and most urgent sales at the beginning of your VOIP voice recordings, your customers will have the most important messaging first, and oftentimes this is the exact information they called about in the first place!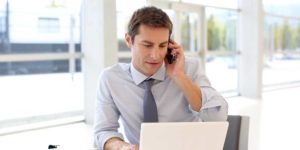 Regardless of whether your business is completely online or has an online segment accompanying your brick and mortar, a new on-hold message and professional voice recording for your business should be imperative to boost your sales this Black Friday. By connecting with both existing and new customers in this way, you bring the consumer relationship to a whole new level!
If you are interested in how the amazing talent at Worldly Voices can help build business through the holiday season, give us a call! We'd love to discuss how our professional voice over artists and recordings can help your business!