We'll be honest: we're really getting in the spirit this year. We can't shake the crisp cool air and all things that go bump in the night. Halloween is creeping closer and closer and we couldn't be more excited! In our last blog, we celebrated some of our favorite spooky voice actors of all time and the necessary and important voice recordings they've haunted us with over the years. This week, we want to take it a step further and suggest some of our favorite Halloween movies to get you in the spirit. Because let's be real…you never know what kind of ghoulish delight you might get from watching! Or what inspiration you can bring to your next big voice recording session. So, without further adieu, here are our top picks for inspiring voice acting during the spooky season!
1. Casper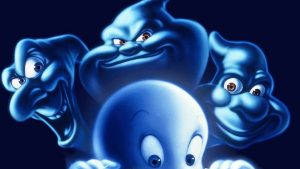 This cult classic from the 1990's is top of our list for Halloween movies that can inspire your voice recordings this season. Devon Sawa brings this friendly ghost to life on screen, and his family of ghoulish uncles really make this film's vocal performances pop! We at Worldly Voices agree that this movie is one of the Halloween greats, and that each and every voice recording performance brings a whole new dimension of life to these classic characters. Plus, it's so funny and cute! We can't wait to watch it and see what it inspires in the booth this year!
2. Monster House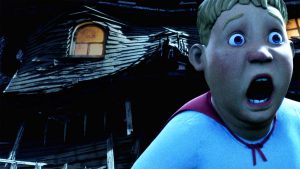 This 2006 fright might be more new than most on our list, but don't let that scare you! Monster House is still an instant classic in our book and one of our top-picks to inspire your haunting voice recordings this year. The fact that it is completely animated means there is a whole cast of characters to watch, and a real chance to study their vocal  skill set. Not to mention the cast is totally stacked! From Steve Buscemi to Maggie Gyllenhaal, from Nick Cannon to Kathleen Turner, each and every one of these actors bring the cartoon to life with their artful voice recording skills. Be sure to pop it on this Halloween and you'll see what we mean when we say that this Monster House really comes alive!
3. Scooby Doo and the Ghoul School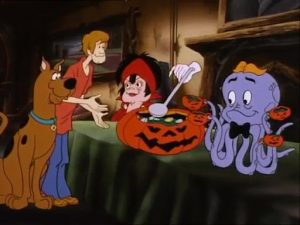 Our definitive spooky voice recording inspiration list would be remiss if it didn't include at least one Scooby Doo flick in the mix! And this year we absolutely must pick 1988's Scooby Doo and the Ghoul School. This adventure follows Scooby and Shaggy as they work as substitute gym teachers at an all-girls ("ghouls") academy–the twist is these "ghouls" are the daughters of famous monsters! Dracula, Frankenstein, the Mummy…absolutely no one gets left out. This light-hearted and funny film inspires us during the Halloween season to remember how voice recording can make people feel like a kid again. This rendition is great because it highlights the voice recording talents of Scooby, Shaggy, and Scrappy Doo, and it's a place where they are really able to stand out from the rest of the Mystery Machine team. And it even includes a few star-studded actors (like Glynis Johns of Mary Poppins fame) who bring to life these adorable little monster students. Believe us when we say to not skip out on this tasty Halloween treat!
If you'd like to learn more about what inspires us in the voice recording industry, please reach out! We'd love to show you the many ways that Worldly Voices uses professional voice services to inspire people all over the world.