How beautiful it is that we live in the age of technology that we do? Where even when we are miles apart, or socially distant, we can still come together and achieve great things. While we miss having our talented group of voice over artists live in the studio, we are so thankful for the beautiful world of home recording. Here's a few tips on how to get the most out of your at-home studio for the duration of these distant times.
1) Get the Mic Right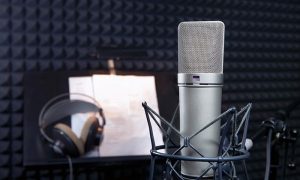 First things first, experiment! Play around with the different microphones you have at your disposal and see which one achieves the sound you most desire. Once you've got the right mic, it's important to find the right spot for it in your home. Make sure to give yourself a good 8-12inches between you and the mic to get the best sound and clear quality; the goal is to have it sound as close to a professional voice over recording as possible before you send it to a studio for editing and production.
2) It's All About Ambiance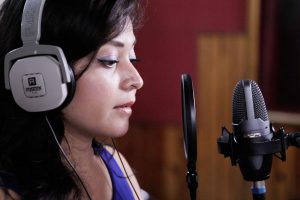 Now that you've got your mic, and you've got your space set up, and it's finally time to record. Every great actor knows exactly what the big next step is: practice! Since you're recording outside of a professional studio, it's important to make sure you are carefully listening back through your practice audiotape to make sure reverb isn't an issue. By making sure the ambiance in the room is small, it can ensure a clear and precise voice that the studio production can flawlessly enhance.
3) Even at Home, You're a Professional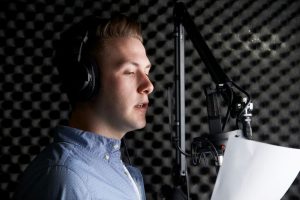 Trust us, we know it is not easy to marry the home/work life, the transition is tough and expensive; but the truth is, in this day and age it is important to have set up your own home studio to be a successful voice actor. Making this dedicated space as professional as possible (such as soundproofing the booth and covering hardwood floors) can make all the difference. The hard work on the front end will make all the voice acting jobs to come completely worth it!
We're always on the lookout for talented new voice over artists, especially certified translators, so if you think you might be a good fit for the Worldly Voices team, please send us a demo! We'd love to see if our studio would be the right fit for you.