We are firmly living in the time of COVID-19 and like we've discussed in our previous blogs… life as we know it might never be the same. Let's face it: everything has changed. From how we get our groceries to how we determine our current health conditions, everything is communicated through a screen or through a phone. With so many physical connections interrupted these days it is more important than ever to keep a human quality to our daily business interactions… and we know exactly how to keep this faith.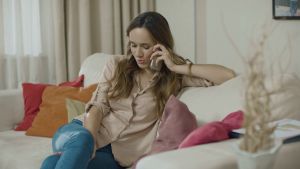 One of the most interesting changes to this new world we are living in is call-in doctor's orders. Many offices have made this change so instead of risking going into public, or into your healthcare provider's office, you can simply call in your symptoms and get their recommendations over the phone. Now, when a doctor's office uses a professional voice recording for their phone system, it makes the tedious process of answering initial questions that much faster so you can get to your diagnosis (and your peace of mind) a bit quicker. This benefits both the patient and the doctor so they can get on with their day safely and securely.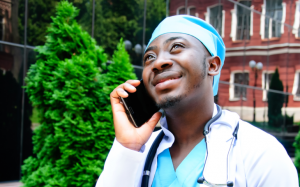 Another way professional voice recordings for phone systems are helping in the time of COVID is within the medical field itself. By having professional voice talent record specific scripts for pharmacies and in-hospital communication, doctors and nurses can easily navigate the sometimes arduous process of getting their orders delivered in a more timely manner. By following these strong, clear voice prompts that are pre-recorded…many doctors are saving a life.
If you would like to learn more about professional voice recordings by Worldly Voices can help during these extraordinary times, please feel free to contact us! We'd love to show you how one voice can make all the difference in these dire and uncertain times.