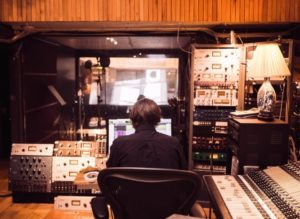 Selecting the perfect voice for your business's automated needs can be difficult, but it shouldn't be impossible. Most professional recording studios that specialize in producing voice over prompts, like Worldly Voices, have a catalog of voice over talent to choose from.
And so, the most important step to finding the best voice actor, is finding a studio.
By using a studio rather than freelance work, you are guaranteeing a quality result and product. You are also inheriting the ability to choose a voice talent from a catalog of voices, meaning you are much more likely to find the perfect voice to fit your needs.
Studios also provide the comfort of knowing the the finished product will be done to your business's standards.
The voice used to represent your business and interact with customers should best fit the aesthetic and demographic of the the script you've written. Therefore, when listening to voices talents, you should have an idea in mind of what voice would best represent your business and what voice will best help your customers feel appreciated.
Once you've selected the proper voice, you can relax and let the studio work their magic. The voice talent will record, the expert sound engineers will edit the recording into prompts, and your business will have the perfect voice and product to support your business.