Back to school season will be here before you know it, and e-learning is more popular than ever. But not all e-learning courses are created equally. A well-organized and successful e-learning course will have several components: multimedia presentations, cohesive lesson plans, and of course, the perfect narrative voice. If you are looking to hone in on ways to find or improve your speaking voice for e-learning narration.
Always Plan Ahead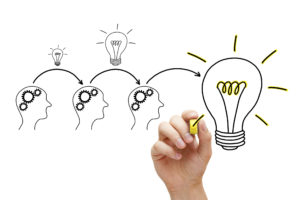 When writing the script for your e-learning course, always remember to keep a continuous tone and pace in order to progress toward the class objectives and goals. By using a very specific vocabulary that your target audience can relate to and digest easily. Once you find the right diction, the tone you set will strike an emotional chord with students and allow them to be more responsive to the lesson plan at hand. Capture their hearts and improving their knowledge simultaneously is the right recipe for success!
2) Be Your Unique Self

No one likes a copycat. The surest way to lose your audience (and never find your own voice) is to mimic another voice over artist. The most important thing about crafting your own e-learning narration voice is that it should be yours… wholly and truly. Study the work of other artists and draw attention to what you like about their work, but then take what you learn and make a new voice of your own. Fine tune your personal flow and figure out what unique and rare element you can bring to the table.
If you are interested in learning more about our e-learning voice over services, or any other of the voice over services we offer, contact us! We'd love to show you how Worldly Voices is the right fit for your voice artist needs.