We often think of "on hold messages" as unimportant, as a hindrance, as a WAIT…full stop. But what if we flipped the script on that thinking? What if we told you that say, on hold messages for pharmacies can transform from a "hold the phone and wait" moment to a "tell me more" one? Here's the good news: it can and we know exactly how and why.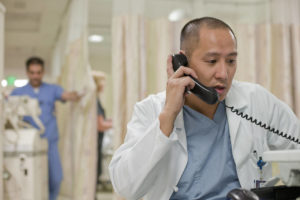 Professional voice over spans a wide range of the medical industry and it is hugely important in it! For instance, when recording an on hold message for pharmacies, it's important to remember this is the first voice both doctors and patients will hear as they try to gather more information about their medical concerns. By using a professional voice recording service for phone systems, many patients are better educated with a greater understanding of the exact needs of their medications and doctors feel more at ease with the thoroughness of a professional voice recording.
Let's face it: when you hear the difference, you'll notice the difference.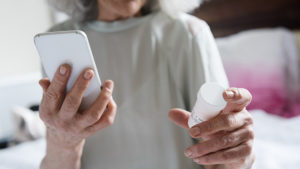 So what happens next, you might ask? Well, when customers hear a difference and notice a difference, they'll feel a difference. This is how repeat and word-of-mouth business grow! Both patients and doctors alike will continue to feel happy and taken care of by the diligent "tell me more" story of your pharmacies on hold message. Remember, one small voice can go a long, long way!
How do we know all this? Well, we have provided Nashville (and beyond) with professional voice services for phone systems for more than 20 years, and have multiple voice over translation artists you can choose from, so if you're interested in learning how on hold messages for pharmacies can better impact the lives of your customers…reach out! We'd love to show you how Worldly Voices can help.