When we think of colleges and universities, we often think: researching in libraries, tailgating and seasonal football games, or other scholarly pursuits. Grading essays and textbooks often float to the front of our minds, but the Academy (like many things in life) is so much bigger than our first thoughts. And, of course, professional voice over plays a heavy part in helping the educational system run smoothly.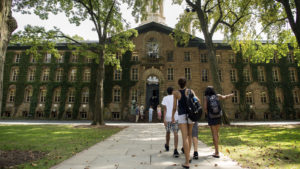 Faculty, staff, and students alike rely almost exclusively on a savvy IT system to do their work, and more importantly, it's these same systems that help a university as a whole to operate smoothly and successfully. That is exactly why cloud based IVR recordings for universities are some of the smartest investments the Academy can make. Be it a crisis hotline for system outages, professional voicemail greetings, or IT support line so classrooms can proceed with technological assistance; there is no shortage for the need of a professionally recorded voice prompt to keep this greased wheel running smoothly.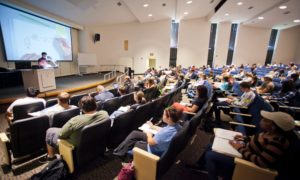 It's important that secondary education stays on the forefront in the world of technological advancements – we are sculpting the minds of those who will make future advancements, after all! Professional IVR recordings for universities help colleges do just that. Setting up these voice systems avert serious issues (however their technological complexity) so students and faculty alike can go forward and keep their focus on the important stuff: their coursework… and did we mention that these can be provided in a variety of languages for your international staff and students? Because the more the merrier!
If you'd like to learn more about IVR recordings for universities or professional voicemail greetings, please contact us! We'd love to discuss the many ways that Worldly Voices can help your college campus proceed successfully.