Let's be honest, if someone experiences a health crisis nothing is more important than a clear and consistent voice. A voice of certainty–clarity–and vocal clarity in the medical community is one of the single most important facets of healthcare. Unfortunately, we are living in the age of COVID-19. Doctors, nurses and pharmacists are so overworked, so understaffed, and it's not really their fault that clarity can oftentimes leave patients feeling left behind, forgotten, or overwhelmed.. However, this doesn't always have to be the case. Especially when it comes to getting the information you might need about your health.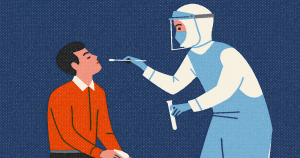 In the last year, we've witnessed a massive expansion of voiceover services for pharmacies, and there's a good reason why! Many people are making appointments at pharmacies for their COVID-19 tests and badly communicated messages not only deter patients from following through on their testing, these poorly communicated messages can be downright dangerous. The pandemic has brought on tons of new stresses for everyone, and especially for those who are sick, and the last thing they need is to go looking for answers and come up empty handed. 
Not to mention all the reasons why someone might call if they didn't have COVID. For instance, what if someone (who desperately needs medicine) calls a pharmacy only to be greeted by a busy signal? Or even worse, a recording from three years ago with no options for additional information or ways to find info while they're on-hold? The whole thing is a really bad scene. However, a professionally recorded voiceover totally shifts the scenario and helps pharmacists out when they need it most.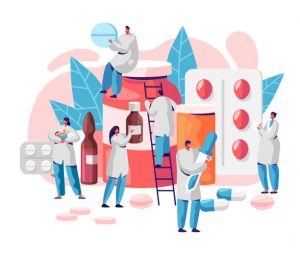 When a pharmacy enlists the help of our professional voiceover services, we help deliver a message to their patients that is clear, confident, and approachable. These messages serve as good bedside manner for moments when a physical pharmacist isn't available or can't take an important call. We love helping out with professional voiceover work for pharmacies because it helps them build a rapport with their customers. From on-hold messages to IVR prompts or voicemail greetings, we deliver a professional voice, and high-quality audio that will quickly establish any audience's trust.
If you'd like to learn more about how our studio can help save time and build confidence within your pharmaceutical community, contact us! We'd love to show you how partnering with us is the best choice for your business during these stressful times.