Custom Voice Recordings for Real Estate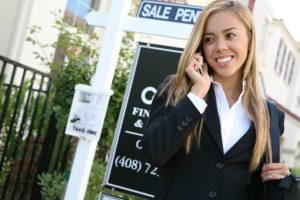 In the real estate industry, information is king. From buyers sorting through listings to sellers looking for an agent, having the right facts at the right fingertips can make the difference between a sale and a missed opportunity. Not that long ago, newspapers, brochures, and booklets were where most people first turned to for real estate information. Nowadays, it's more likely to be websites and Google results. But one thing that hasn't changed is the impulse to pick up the phone and make a call when it's time to kick things into high gear. If you're a Realtor®, builder, financial institution, or any other business in the industry, having a full-service call center isn't a luxury. It's an absolute necessity. At Worldly Voices, we can provide a range of custom voice recordings for real estate that will ensure you connect with your callers in the best way possible.
You'll Hear the Difference Our Experience Makes
For more than two decades, we've provided our clients with the professional voice recordings they need to keep their callers informed and engaged as they navigate their phone systems. Our services include:
Prompts for interactive voice response (IVR) systems – We have extensive experience with all of the largest manufacturers, such as ShoreTel, Mitel, Cisco (Broadworks), and more.
On-hold messages – In addition to a vast library of royalty-free music, we can also offer feedback on your script-in-progress to help you craft the best messages possible.
After hours and voicemail greetings – Keep the lines of communication open 24/7 with engaging and informative greetings that provide more than just the basics. After all, a great first impression is the best start for any real estate transaction.
What's more, all of our custom voice recordings for real estate are produced at our studio in Nashville, so you can rest assured they'll be of the very highest quality. You'll also be able to choose from our pool of talented voice artists. Click here to listen to a sampling of their work.
To learn more about our affordable custom voice recordings for real estate, contact Worldly Voices today. One of our friendly representatives will be happy to answer all of your questions.