IVR Voice Recordings for Insurance Companies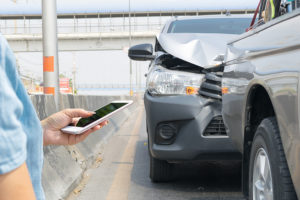 In order to communicate effectively with their customers, more and more insurance companies are incorporating interactive voice response (IVR) systems into their call centers. Having a reliable method for callers to quickly obtain vital information or reach an agent is particularly critical in an industry where many customers are calling after a traumatic event. Hearing a reassuring voice on the other end of the line is the first step toward resolving the uncertainties that are common during these difficult moments. If you're setting up or expanding an automated telephone system and you're looking for a company with a proven track record of producing first-rate IVR voice recordings for insurance companies, turn to the professionals at Worldly Voices.
What Makes Us Different
Worldly Voices has been in the recording business for more than 20 years. During that time, we've worked extensively with IVR systems made by all of the largest manufacturers, including Pronexus, Vocantus, Mitel, and others. Our comprehensive experience with IVR systems allows us to offer expert guidance in the form of:
Script reviews – We'll be happy to read through your proposed voice prompts and offer input on ways to make them as clear and concise as possible.
Phone tree organization – Having the right prompts is only half the equation for success. A well-planned IVR system also needs a logically designed menu to make navigation simple and intuitive. We can help you organize your prompts to maximize efficiency.
File optimization – Some of your customers will be calling from a landline, some from a cell phone, and still others from a VoIP-enabled device. We'll work with you to ensure your audio files are formatted specifically for the platform they'll be accessed through.
All of your voice prompts will be recorded at our professional studio in Nashville to ensure they're of the highest quality. What's more, we charge by the prompt, not by the hour, so you'll never end up paying for unused studio time.
Contact Worldly Voices today to learn more about what makes us the studio of choice when it comes to IVR voice recordings for insurance companies.