Professional Voice Recordings for Insurance Companies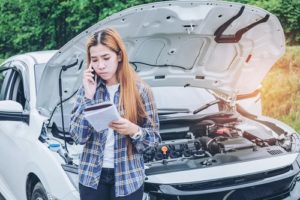 Unlike many other businesses, insurance companies have to be available for their customers 24 hours a day; seven days a week; 365 days a year. Whether it's to make a claim, inquire about a new policy, or seek clarification about existing coverage, those who reach out to their insurance providers expect to have their questions answered promptly. With the amount of state, federal, and global regulations imposed on the insurance industry, having a robust telephony system isn't just a luxury, it's an absolute necessity. Effective and efficient communication is the conduit through which information is exchanged, and any deficiency in that system may not only draw the ire of customers, but also regulators. Make sure your call center always represents your company in the best possible manner by partnering with Worldly Voices. We have a long history of success in providing first-rate voice recordings for insurance companies, and we're ready to put our expertise to work for you.
The Recording Services You Need to Succeed
We have an extensive pool of talented voice professionals to choose from, any of whom would represent your company with grace and eloquence. Some of the recording services we can provide include:
Voice prompts for IVR systems – We have an in-depth knowledge of all of the most popular IVR systems in the nation, including those made by ShoreTel, Vocantas, Altigen, and Pronexus, just to name a few. We can also provide advice on organizing your menu tree.
On-hold messages – As part of our on-hold recording services, Worldly Voices can provide sample scripts, and review your work-in-progress to ensure it conveys the information clearly and concisely.
Voiceovers for multimedia productions – If your website features videos, we can provide voiceover narration that adds the warmth and reassurance of a friendly voice to better connect with viewers.
Translations – Many insurance companies have a global customer base. We can provide certified translation services that will ensure your message reaches all of your policyholders, no matter what language they speak.
To learn more about the voice recordings we can provide for insurance companies, contact Worldly Voices today. Together, we'll make sure your customers hear you loud and clear.