Professional Voice Recording Services for Manufacturers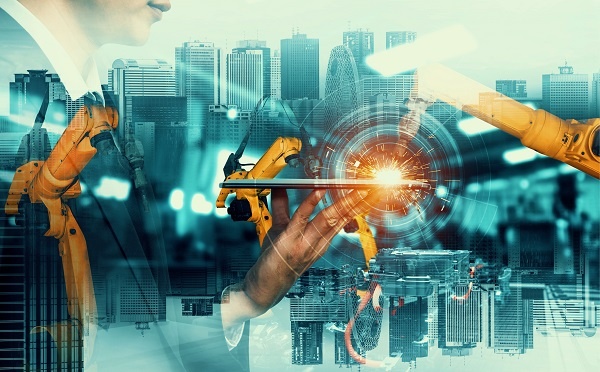 For every product, there is a manufacturer, whether it's a multi-national corporation with mega-factories around the globe or a neighborhood artisan crafting one-of-a-kind basket arrangements in his or her spare bedroom. And while the methods, mechanics, and scale of production vary tremendously from company to company, the glue that holds everything together and the grease that keeps the gears turning smoothly, are the same: information. From internal communiques to customer-facing interfaces, businesses rely on a constant exchange of data to maximize efficiency, productivity, and profit. And while the written word is a key component of any communication system, the spoken word is just as vital. The recorded voice is integral to automated phone systems, multimedia productions, and marketing initiatives. Getting the right voice to represent your company is the auditory equivalent of designing the perfect logo or composing a killer tagline. At Worldly Voices, we can provide professional voice recording services for manufacturers that will keep the lines of communication open and easily accessible for employees, vendors, and customers alike.
Let Us Bring Your Words to Life
Worldly Voices offers services tailored to the specific needs of our clients. Our friendly and knowledgeable staff will work closely with you throughout the entire recording process, so you can rest assured your project will be completed on time, within budget, and to your complete satisfaction. All of our voice recording services for manufacturers are produced at our professional studio to ensure the highest quality audio files. What's more, we'll optimize your files for their intended platforms (mobile, VoIP, landline, etc.) and deliver them in the non-proprietary format of your choice.
Our voice recording services for manufacturers include:
Auto Attendant Recordings
With more than a quarter-century of experience in the industry, we've worked extensively with all of the most popular interactive voice response (IVR) systems on the market such as those manufactured by RingCentral, Vocantas, Altigen, Sisco, and Mitel. From menu prompts to on-hold messages and after-hour greetings, we'll help you take your call center to the next level in terms of efficiency, effectiveness, and professionalism. If you're in the process of fine-tuning your script, we can provide feedback so everything is as polished as possible before the recording session. That way, you won't risk having to book additional studio time to fix mistakes. We can also offer advice on organizing your menu tree and even provide sample scripts if you need some inspiration.
Voice Overs for Multimedia Productions
A professionally voiced audio track will give your presentation the sheen of a well-crafted and thoughtful effort built to impress. Our pool of seasoned voice talents will articulate your words with grace, warmth, and clarity, from training seminars to annual reports, website videos to e-learning courses. All of our voice professionals have proven track records of success and are ready to deliver a masterful performance for you!
Certified Translation Services
Doing business in just one language has become a major hindrance in today's multicultural marketplace. Worldly Voices offers certified translation services for all of the world's most-spoken languages. For an additional fee, we can translate your audio tracks into Spanish, French Canadian, Mandarin, German, or any of more than two dozen other options before recording. We only use native speakers to ensure flawless pronunciation, diction, syntax, and fluency.
If you're ready to move forward on your project, we're ready to get to work for you. Reach out to Worldly Voices today to learn more about our services for manufacturers. And if you already have a script you're happy with, feel free to upload it here for a complimentary price quote. Our prices are extremely competitive. What's more, we charge by the voice prompt rather than the hour, so you'll never have to pay for unused studio time. After all, when it comes to voice recording services for manufacturers, we know talk isn't cheap. But that doesn't mean it has to be exorbitant.