Medical Voiceover Narration for Hospitals, Pharmacies, and More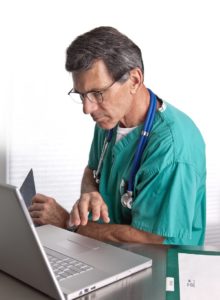 A slip of the tongue is common enough. We've all done it. In casual conversation, it can result in a moment of confusion – or amusement – and that's usually the end of it. But when it comes to medical voiceover narration, a mispronunciation, unintentional substitution, or transposition of words can be dangerous, if not deadly. A small gaffe such as saying "tablespoon" instead of "teaspoon" can be a prescription for disaster. Medical terminology is also rife with similar-sounding words that have completely different meanings. Take oral and aural, for example. The former refers to the mouth, while the latter refers to the ear. At Worldly Voices, we have decades of experience producing medical voiceover narration for hospitals, e-learning courses, pharmaceutical companies, and many others in the healthcare industry. You'll be able to choose from a pool of seasoned professionals, so you can be confident the one you select will voice your script with clarity, precision, and confidence, no matter its level of complexity.
Hear the Difference Experience Makes
When you turn to Worldly Voices for professional voiceover services, you'll be partnering with a company that has a proven track record of success stretching back more than two decades. Our friendly and responsive staff works with clients to ensure their medical voiceover narration projects proceed smoothly and accomplish all their goals. To that end we:
Provide a free initial quote; just click here to upload your script
Record your voiceovers at our professional studio in Nashville to ensure they're of the highest quality
Optimize your audio files for their intended platforms and deliver them in the non-proprietary format of your choice
Charge by the prompt rather than the hour, so you'll never have to pay for unused studio time
We can also provide translation services in all of the world's most-spoken languages, including Spanish, Hindi, Arabic, and Mandarin. What's more, we'll work with you to make sure your project stays within budget and is completed in a timely manner.
Whether it's explaining a medical procedure, providing instructions in a clinical trial, or simply listing office hours, your audience relies on your words to help them stay healthy, happy, and informed. Ensure the voice they hear accomplishes all of these things. Contact Worldly Voices today and speak to one of our associates about your medical voiceover narration project.