For Professional Medical Voiceover Services, the Company to Turn to Is Worldly Voices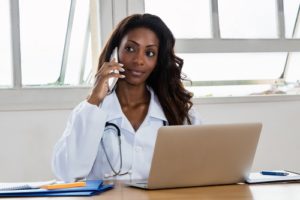 Keeping the lines of communication open between patients and healthcare providers requires a multipronged approach. While websites are useful for providing directions, hours of operation, and online forms, phone calls remain the number one method of interaction between parties. Although it would be ideal to have a live representative answering every single call 24/7, it's simply not possible, which is why automated phone systems are an industry-wide standard at doctors' offices, hospitals, nursing homes, outpatient facilities, and pharmacies. Worldly Voices offers a variety of medical voiceover services that will allow you to engage with your patients in a pleasant and informative manner throughout their call. Whether you need to record after-hour greetings, on-hold messages, automated appointment reminders, or prompts for your interactive voice response (IVR) system, you can rest assured your words will be delivered clearly and articulately.
Going Above and Beyond for Our Clients
With more than two decades of experience in the voice recording industry, Worldly Voices has the expertise to ensure your project achieves all of your communication goals. Our medical voiceover services include:
A free price quote for your project, just upload your script here
A pool of talented female and male voice professionals to choose from
High-quality audio files recorded at our studio in Nashville and delivered in the non-proprietary format of your choice
A library of royalty-free instrumental music for your on-hold messages
Optional review of your script as an additional layer of quality control
Quick completion of your project
What's more, at Worldly Voices we charge by the prompt, not the hour, so you'll never have to pay for unused studio time. It's just another example of what sets us apart from other voice recording companies.
In addition to patient-directed medical voiceover services, Worldly Voices can also provide professional narration for eLearning courses, in-house multimedia presentations, instructional videos, and medical trials, just to name a few. Contact us today and speak with one of our friendly representatives to learn more.