On-Hold Messages for Veterinary Clinics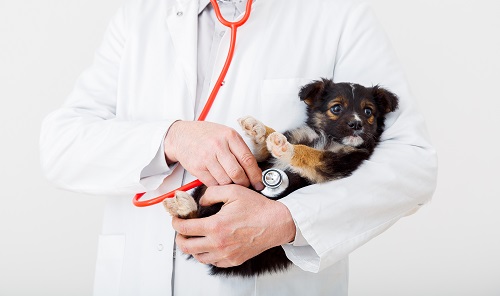 When it comes to our pets, there's no room for compromise. We want what's best for them, and we'll go to whatever length is necessary to ensure their wellbeing. As every vet knows, that often translates to a lot of pet owners requesting attention at the same time. Your staff works hard to provide prompt service for everyone, of course, but during busy times delays are unavoidable. This applies to in-person visitors sitting in the waiting room as well as callers waiting on hold. But just because a pet owner is in a queue, it doesn't mean they have to sit idle for the entire time. At Worldly Voices, we can help you craft interesting, informative, and even entertaining on-hold messages that will keep your callers engaged throughout their wait. All of our on-hold messages for veterinary clinics are recorded at our professional studio, so you can rest assured they'll be of the highest quality, free of hiss, background noises, or other distractions. You'll also be able to choose from our pool of seasoned voice professionals, any of whom will articulate your message with warmth, clarity, and precision.
Messages That Make an Impact
When you reach out to Worldly Voices, your project will be a truly collaborative effort. Our staff will be happy to provide as much or as little guidance as you want to make your experience as pleasant, productive, and stress-free as possible. Many of our clients need a little inspiration when it comes to their messages on hold. We can provide sample scripts so you can see the approach others in your industry have taken when writing and organizing their messages. For veterinary clinics, typical topics include:
Vaccination reminders
New patient orientations
Housebreaking tips
Urgent care procedures
Locations and hours of operation
Information about specialties such as periodontal care
Seasonal alerts for allergies, ticks, and holiday dangers
Worldly Voices can also provide additional voice recording services for your automated phone system such as IVR prompts, greetings, and even certified translation services. To learn more, reach out to us today. When it comes to voice recording services for veterinary clinics, Worldly Voices is top dog.