Phone Prompts for Car Dealerships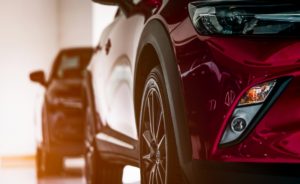 Running a successful car dealership is all about keeping potential customers updated with the latest information about your products and services. It's an ongoing effort, since your inventory is in constant flux. With new models being introduced every year, on-lot stock changing every week, and trade-ins arriving every day for possible resale, being able to get the word out about your current slate of automobiles requires a nimble marking campaign that can adapt quickly to real-time changes. Your dealership's call center is a powerful tool for connecting with those who are shopping for a new car, and at Worldly Voices, we can help you take full advantage of your interactive voice response (IVR) system. Producing phone prompts for car dealerships is one of our specialties, so you can rest assured that when you turn to us for voice recording services, you'll be partnering with a company that understands your unique needs. We can help you organize your phone tree to ensure callers are quickly routed to the information they're seeking, be it your service hours, current sales events, or specifics about cars on your lot.
A Smooth Ride Every Time
Worldly Voices is committed to delivering an unbeatable level of personalized service that goes far beyond what other companies provide. All of the phone prompts we record for car dealerships are produced at our studio in Nashville to ensure they're of the highest audio quality. If you have a script ready for recording, you'll be able to select the voice you want from our pool of talented professionals. If you'd like your script reviewed, we can offer feedback. And, if you're setting up an automated call center for the first time, we can provide expert guidance on organizing your phone tree. We have extensive experience with all of the most popular IVR systems, including those designed by:
ShoreTel
Mitel
Cisco (Broadworks)
Altigen
Pronexus
Vocantas
And many more
Don't let your sales goals sputter and stall. Contact Worldly Voices today to learn more about how professionally recorded phone prompts for your car dealership can put you on the fast track to success.