Professional Voice Recording Services for Real Estate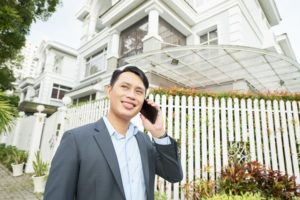 Every real estate transaction is the result of a complex series of interactions, not only between sellers and buyers, but also inspectors, financial institutions, appraisers, title companies, and more. Keeping all of these parties connected and informed requires a comprehensive and responsive information system that provides quick and easy access to the desired data, be it descriptions of new listings coming on the market, open house times and locations, realtor appointment schedulers, or anything else that facilitates a home purchase. Sometimes this can be done online by clicking through menu options, but in most instances, a phone call is the preferred method of interaction. That's where Worldly Voices comes in. We can provide a wide variety of professional voice recording services for real estate agents that will help potential homebuyers stay informed and engaged throughout the process, from first viewing to final closing.
Our Commitment to Excellence Is Loud and Clear
For more than two decades, Worldly Voices has been the company to turn to for affordable, professionally produced voice recordings of the highest caliber. What's more, our level of personalized service is hard to beat. From optional script reviews to guidance on how to best organize a menu tree, we'll be a true partner in the project. In this way, we ensure your audio files will be delivered on time, within budget, and to your complete satisfaction. Our voice recording services for real estate include:
Voicemail greetings
On-hold messages
Prompts for interactive voice response (IVR) systems
Narration for multi-media presentations
We also offer certified translation services in a wide array of languages, a critical service in real estate markets with large, multi-lingual demographics. You'll be able to choose from our pool of seasoned voice professionals, all of whom will articulate your messages with warmth and eloquence. Listen to some voice samples by clicking here.
Make sure you have the tools you need to connect with clients and customers in a compelling and engaging way. Contact Worldly Voices today to learn more about our voice recording services for real estate. Together, we'll help transform empty houses into happy homes.