Voice Recording Services for Transportation Companies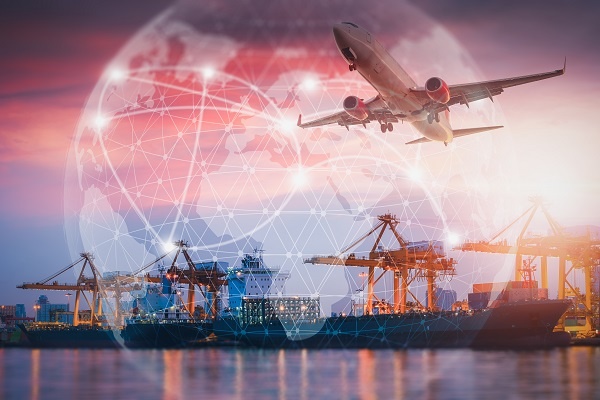 If you're in the business of getting people or goods from point A to point B, the challenges of keeping everything running smoothly can be monumental. From fleet maintenance to booking procedures, everything must go exactly right for freight and passengers to arrive punctually at their destination. Automated phone systems are an important part of the apparatus that makes today's transportation industries capable of being more efficient than ever before.
Whether it's delivering a box of cereal destined for a supermarket shelf, a book to a doorstep, or a vacationer to a sandy beach, one or more phone calls likely made the journey possible. But keeping the lines of communication open isn't a one-and-done procedure—it's a continual process of adjustments and adaptation to meet the ever-changing challenges of an environment in constant flux.
At Worldly Voices, we offer several voice recording services for transportation companies that will help ensure you and your customers, staff, and colleagues always stay connected. For more than a quarter-century, Worldly Voices has been a valued partner for businesses large and small. From the moment you reach out to our team, we'll work with you every step of the way to ensure your project is completed on time, within budget, and to your total satisfaction. We specialize in:
An auto attendant is only as good as the prompts it's built upon, and crafting the best messages possible starts with a well-organized menu tree. Once that's in place, interactive voice response (IVR) prompts can be written to address every possible caller need. The Worldly Voices staff can help you with both of these, offering suggestions and feedback upon request. Of course, if you're already happy with your prompts, you can upload your script here for a free price quote.
Ideally, every caller's journey to the information he or she is seeking would be a non-stop trip. Unfortunately, this isn't always possible. Thoughtful on-hold and after-hours messages can provide a wealth of pertinent information that keeps callers engaged even when they're in a holding pattern.
Voiceovers for Multimedia Productions
Our voice recording services go beyond simply populating auto attendants. We can record narration for a variety of multimedia productions such as PowerPoint presentations, in-house videos, and interactive displays, just to name a few. Like all of the audio tracks we produce, you'll be able to choose the perfect voice for your words from our pool of experienced professionals.
Translation Services
Efficient transportation requires the avoidance of obstacles, and that includes language barriers. Worldly Voices offers certified translation services for all of the world's most-spoken languages, including Spanish, French Canadian, Hindi, and Mandarin. We only use native speakers for our translations, so you can rest assured your messages will have impeccable grammar, diction, pronunciation, and syntax.
What's more, your audio files will be recorded at our professional studio, optimized for their intended platform, and delivered in the non-proprietary format of your choice. It's all part of our commitment to make your experience as productive and stress-free as possible.
To learn more about our voice recording services for transportation companies, reach out to our team today. When you partner with Worldly Voices, you can always expect a first-class experience, whether it's your maiden voyage with us or a trip you made many times before.