Voice Recording Services for Retailers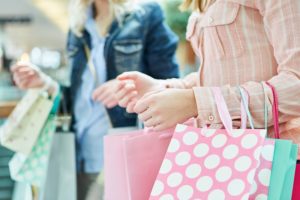 Once upon a time, the only way customers could purchase something was to visit the retailer in person. Brick-and-mortar stores were just called stores, and if what you wanted wasn't displayed in the aisles or on a shelf, you had to either place a special order and wait for it to arrive, or do without. Of course, those days are long gone. Now, consumers are as likely to make their purchases from the comfort of their living rooms, with just a few clicks of a mouse or taps on their mobile device. But that doesn't mean e-commerce is conducted solely via websites and other digital marketplaces. Having a well-managed call center is vital if you want to provide the best purchasing experience possible for your customers, and that means ensuring when callers reach out to you, the voice they hear on the other end represents your company in the best way possible.
At Worldly Voices, we have decades of experience providing voice recording services for retailers of every type. Whether you're a car dealer with an ever-changing inventory of new models, a microbrewer catering to an exclusive clientele of beer enthusiasts, or a national home improvement chain with megastores in every big metropolitan area, you can expect an unparalleled level of personalized service designed to meet all your voice recording needs.
Put Our Expertise to Work for You
When you reach out to Worldly Voices, you can rest assured you'll be in the very best hands. Our team will work with you from day one to make your experience with us as productive and stress free as possible. Our voice recording services for retailers include:
Prompts for interactive voice response (IVR) systems
Voice prompts are the stepping stones that allow your callers to reach the information they're seeking quickly and efficiently. Crafting the ideal prompt is as much art as it is science, requiring you to anticipate all of your customers' questions so you can provide the answers they need. If you're setting up an auto attendant for the first time, we can review your scripts upon request and offer feedback. We can also help you organize and optimize your menu tree. What's more, unlike many other recording studios, we charge by the prompt rather than the hour, so you'll never have to pay for unused studio time.
On-hold messages
No one wants to keep their callers waiting, but sometimes delays are inevitable. That doesn't mean your customers have to listen to a loop of instrumental music or worse, complete silence, while they queue for a live representative. On-hold messages are opportunities to engage a captive audience by providing helpful and entertaining information they might otherwise have missed. We'll be happy to work with you to polish your messages so they're as concise and engaging as possible.
After-hour and holiday greetings
Keeping the lines of communication open even when your business is closed is one of the primary functions of an automated call center. After-hours and holiday greetings can guide your customers to the information they're seeking at the beginning of the call, whether it's available over the phone or through an alternative source such as a website. And since Worldly Voices can complete your project quickly and affordably, you'll have the flexibility to swap out new greetings to keep your callers up to date with any changes to your business.
Voiceovers for multimedia productions
Our voice recording services go beyond the call center. We can also provide narration for multimedia productions such as PowerPoints, touchscreen displays, training and safety videos, and website featurettes. Incorporating a clear and articulate voiceover into your project can help make it more memorable, appealing, and effective.
Certified translation services
To reach the broadest customer base possible, you have to be able to communicate effectively with all the members of the communities you serve. If that includes a multi-lingual audience, we can provide certified translation services in all of the world's most-spoken languages, including Spanish, German, French Canadian, Mandarin, and many more. We only use native speakers during recording sessions, so you can rest assured your communications will be clear, concise, and free of errors.
No matter what voice services we provide, your audio files will be optimized for their intended platform and delivered in the non-proprietary format of your choice.
To learn more about our voice recording services for retailers, contact Worldly Voices today. And if you already have a finished script for your prompts, messages, or voiceover, you can upload it here for a free estimate.