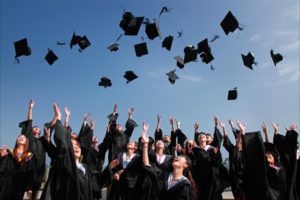 IVR, or interactive voice response, is an important tool in most industries, but it can be especially important to the E-learning industry. In recent years, online education has increased due to a growing need inexpensive and more efficient learning options. Online classes provide busy, modern Americans the ability to receive higher education on their own terms.
Where IVR comes into play is within the online portal students use to listen and participate in class lessons. This portal allows for teaching through video and audio, two facets that IVR specialize in. The voice recordings produced for class lessons are key to student education and therefore create a learning-friendly environment.
The way it works:
An online university creates prompts, powerpoints and training videos. Next they reach out to a recording studio, like Worldly Voices, who use their catalog of voice talents to record and produce the university's necessary educational scripts. The finished product in uploaded to the website and portal used by online students, and the learning begins.
What makes E-learning so special is the broad amount of students it can reach. And what is so great about using a recording studio for production purposes, is that they can also provide translations for students who don't speak English primarily, creating a symbiotic relationship between students and universities..
Studios like Worldly Voices specialize in the producing of scripts for the E-learning industry and have voice talents who are accustomed to reading scripts in a way that is both relatable and educational. IVR is not just a fun flare for E-learning, it is a necessity.