In our previous blogs we've discussed the many ways professional voiceover services benefit companies both big and small. From long-haul trucking to local florists, our industry really does serve all. But did you know it can be even bigger than that? It can go global?? That's right! And IVR prompts for credit card companies is one of our favorite ways that professional voiceover can reach more people than ever before.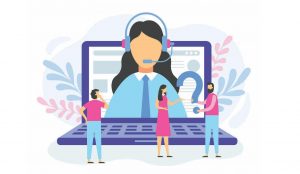 One IVR prompt for credit card companies that goes the distance is phone menu prompts. This allows customers to easily navigate what personnel they would like to connect with on the other end of the line. These interactive voice responses can be anything from a welcome greeting to on-hold messages to a variety of menu options. IVR prompts for credit card companies not only cut down on the cost of a call center, but they can be programmed to run at any time day or night. When you have that level of professional voices representing your business at a 24/7 pace, what's not to love?!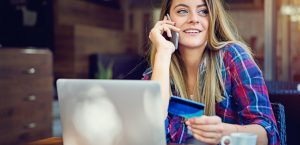 Another incredible IVR prompt for credit card companies that we love entirely is professional translation services. These are absolutely necessary in this day and age, because so many people with a variety of first languages have credit cards and need access to help in a language they understand best. The more language translations your company offers, the more clients will stick with you! It's a no-brainer when it comes to options you can provide, and when you go through a professional voiceover studio like ours, there is plenty of voice talent ready to execute any script you need recorded.
If you'd like to learn more about IVR prompts for credit card companies, or other ways to connect to your clientele through voiceover, please contact us! We'd love to show you why partnering with Worldly Voices is right for you.