The hospital system is a complicated arrangement. Most hospitals have different campuses; those campuses have different wings; those wings have different floors and different offices–so on and so forth. So what happens when a family member wants to call and find information about someone who is currently in the hospital? How can someone who wants to find information about where the check-in desk is for a certain department or what parking garage they have access to park in? This is where IVR prompts for hospitals comes in to save the day.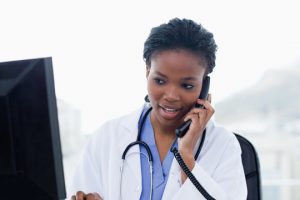 One IVR prompt for hospitals that is absolutely necessary is a call routing system. Patients or family members of patients can call the hospital and be greeted by a friendly professional voice on the other end of the line. This voice then gently guides them to exactly where their call needs to be placed. Be it a specific hospital room or doctor's office line, these IVR prompts for hospitals are a key to making the system run smoothly; and this kind of professional direction is an absolute MUST at every medical office.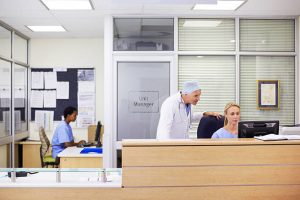 Billing and payment transactions are another really great use of professionally recorded IVR prompts for hospitals. This service is especially helpful as many elderly patients do not use the internet, so they cannot pay online, and prefer to pay over the phone instead. With the help of a few gentle and professional prompts our team of talented voice actors will help guide these patients through the billing process so they can make sure everything gets squared away. It's simple, it's easy, it's fast!
If you'd like to learn more about IVR prompts for hospitals, please feel free to contact us! We'd love to talk about how Worldly Voices is a great partner for producing world-class voiceover for major systems like this.