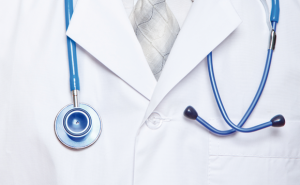 It's already apparent that 2022 will have its fair share of triumphs and challenges that await us. The past few weeks have brought a new surge of COVID to the globe, and with that surge hospitals and medical staff are doing their best to accommodate symptomatic patients who test positive with the latest viral threat. So, how does voiceover play into all of this madness? It's simple: IVR prompts for hospitals can be a game-changer as we continue to battle COVID-19 and all the complicated information surrounding it.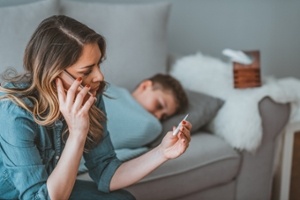 One major way that IVR for hospitals can help many people during COVID-19 is by allowing everyone access to information regarding the severity of their symptoms. If used progressively, people can call a hotline and listen as professional voiceover prompts guide them through ways to alleviate their symptoms or (if need be) seek more in-person medical help. A calm voice of reason is crucial in stressful situations, which is why a professional voiceover talent is necessary to impart such knowledge. These hotlines could also alleviate the many crowded emergency rooms that doctors are facing during this surge by simply giving people immediate and necessary information when they need it most.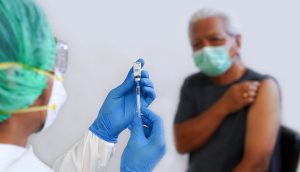 Another way that IVR prompts for hospitals are crucial right now is by setting up hotlines that provide vaccine information. With many people still on the fence about vaccination—and more people than ever looking for information on receiving a booster—this can be a total game changer in the fight to keep people healthy around the globe. Whether people need more information about their safety, or simply information on what places near them have open appointments, having a professional voice on the end of the line during these calls is a crucial way to let people know the information they crave.
Whatever information a hospital and its administration need to accommodate the public with (and to better help growing numbers in emergency rooms) our professional IVR prompts for hospitals is the best foot forward to help fight this pandemic by phone. If you'd like to learn more about our professional voiceover studio and the many kinds of IVR prompts we produce, please contact us! We'd love to show you how a partnership with Worldly Voices is right for you.