So, if you're keeping up, you know that in our last blog we predicted how eLearning and educational voice overs are going to be a big hit in 2020…. But you might be wondering: how? It's simple! Technology is constantly advancing. The way people consume information is constantly changing and the reality of the situation is that educational pursuits are not exempt from this progress. But how does voice prompts and voice over recording to fit into all this change? Well, we're glad you asked….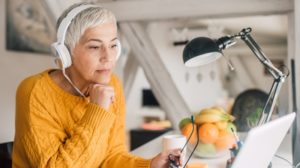 While it's true that many people need visual stimulants (textbooks, diagrams, etc.) to retain information, did you know that optimum learning retention happens when professional voice over recordings accompanies these visual aids? Be it training modules, research presentations, a good old fashioned lecture or a simple lesson plan, students can put their best foot forward when a real human voice guides their latest lesson plan. The right voice can bring your eLearning course to life and more than that, it can be a make or break deal for second language learners!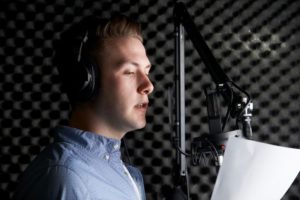 Many times, people will turn to eLearning and eBooks to learn a second language. By having professional translation voice over in a variety of languages, you give people the ability to hear the right inflection, emphasis, and tone of the foreign tongue they are trying to master. This is especially helpful to both beginner ESL and advanced world travelers. And it isn't only for beginners! A wide variety of universities, corporate institutes, and educational software employ this kind of professional translation services as well. If we're honest, the relationship between voice recordings and eLearning is just getting started and its future is looking extremely bright!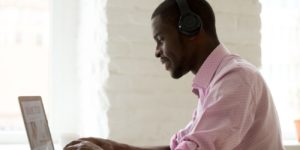 We've recorded professional voice recordings for eLearning in a variety of languages for years, and can easily help guide you in choosing the right translation for your project. Be it bringing a training manual to life or getting your students excited about their daily lesson plan, we would be happy to give you a consultation today on how our group of talented voice over artists can save the day when it comes to the needs of your new educational voice over. And believe us when we say that the possibilities are endless!