First impressions are everything. We meet someone, we hear the sound of their voice—the words that come out of their mouth—and we decide whether or not we want to get to know them better. In the world of business, these first impressions are even more important, and in the world of voice over…they reign supreme. Let's face it. You can't afford to get the first impression wrong. A professional and sonically pleasing voice can mean the difference between forging a relationship with a lifetime customer and the flop of an unfortunate missed sale.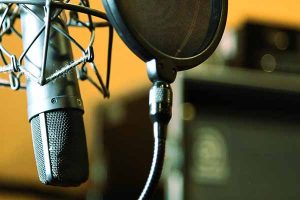 You see, many businesses instantly benefit from implementing professional voice recordings for auto attendants. These scripts, while simple, take on a whole new life when performed by a professionally trained voice actor. The content feels clear, concise, and appropriately cadenced. More than 42% of customers will take their business elsewhere when encountering a poor automated attendant system, so for first time callers, this is the voice that guides them into the arms of a business and is the initial starting place for a possible long and happy consumer relationship. The first impression voice should be personable and professionally recorded.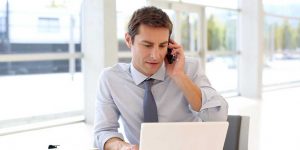 Auto attendant phone menu prompts aren't the only way to make a great first impression. Small and large businesses alike benefit exponentially from putting forth professionally recorded on-hold messages for their current and potential customers. With COVID-19 making it harder for face-to-face sales to happen, these on-hold voice over messages make the difference between an engaged customer and a lost dial tone; especially since 72% of people polled still prefer to contact businesses through phone calls. Engaging scripts paired with high-quality production of recorded professionals is a crucial touch point during these times. Remember: just because we must social distance right now to keep safe doesn't mean we can't still feel a close consumer bond.
We've been producing and recording professional voice recordings for auto attendants and on-hold messages for companies for more than 20 years, with our clients ranging worldwide! If you'd like to learn more about how our services and incredible voice talent is right for your business, please feel free to contact us. We'd love to consult you on how professional voice over services is right for you.