Spring is finally here! It's late March which means that for most colleges and universities spring break is over, there's six weeks left til graduation, and the sweet intoxication of that summer sun is on the horizon. However, if you work in collegiate administration, you know that the hard work of making operational decisions for the school year is about to kick it from high gear into overdrive. So, why not choose to implement some new IVR prompts to make things run a bit easier? Here are a few reasons why professional IVR prompts for universities aren't just beneficial, but they are in fact necessary to make sure schools are set up for the year to come.
1. Admissions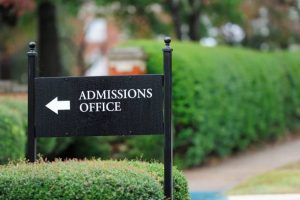 Admissions season is in full-swing! The first round of grad students have their applications in for this coming fall, future undergraduates are visiting campuses and deciding with their parents the best placement for them…wouldn't it be great if Admissions offices for every specialized program had their own professionally recorded IVR prompt to funnel phone calls from curious students where they need to go? Spoiler alert: it would make things easier! And it's so, so possible through professional IVR prompts for universities. This feature would be especially helpful when visiting students (and orientations) occur so no call is missed and everyone's questions get answered in a timely manner.
2. Graduation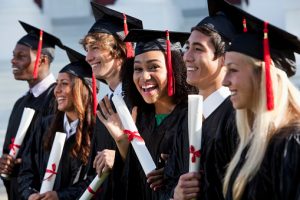 Admissions offices might be busy with prospective students this time of year, but Dean's offices are equally as busy preparing for the culmination graduation for their program's students. Professional IVR prompts for universities are a way to take a ton of time off these education professionals, as well as their administrative assistance so they can keep to the task at hand. Perhaps a prompt with info about graduation for PhD students traveling from their dissertation destinations; or a prompt for families calling in to ask about parking for the big day? These kinds of IVR prompts and so many more help make big moments like graduation run smoothly, because they allow these professionals to focus on what really matters–the details–while also allowing those who need information to get to their answers quickly, and without fuss.
3. Administration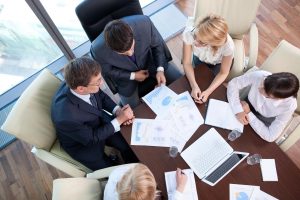 Highlights like graduation and admissions season are great, but college administration is where professional IVR prompts truly shine. These administrators work tirelessly throughout the year to make sure funding is secured, the school is operational, and every department has what they need…and professional IVR prompts for universities are a major way this well-oiled machine happens. These prompts serve as a way for many faculty and staff to be able to speak with high-up administration. IVR prompts are put in place where professors can call a number and be linked directly with the administrator they need rather than going through a secretary or a calendly link–they can speak to them exactly when they need answers. 
If you'd like to learn more about IVR prompts for universities and colleges, please contact us! We'd love to show you how we at Worldly Voices can make a great production partner in this area.