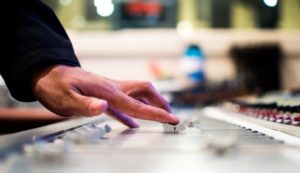 Quality of work is important in all facets of the voice over industry and freelance voice artists can do a professional job. However, recording studios that specialize in voice over work, recording, and IVR could prove to be that extra push your business needs to boost your credibility.
Using the services of a professional studio guarantees a finished product customers can easily navigate. Recording studios not only have all the equipment necessary to produce a quality voice prompt, but they also provide a catalogue of voices for your business to pick and choose from, these choices make it easy to find the perfect sound fitting your business's targeted demographic.
Recording studios also have a history of work that can vouch for their expertise. They have employees to make sure work gets done, the time, the space, the equipment, and the know-how. All these aspects put together, will also increase your business's credibility.
Professional sounding recordings, make customers feel taken care of, heard, and helped. Customer satisfaction is key to any business's success and therefore not taking shortcuts when it comes to customer care and automated services, could make the difference in business's credibility and overall public opinion.