Find Your Company's Voice With IVR Message Recording Services From Worldly Voices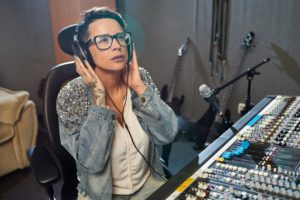 The sound of a real human voice can have a subtle yet significant effect on callers navigating through a company's interactive voice response system. The ingrained warmth, fluidity, and tonal variations of prompts uttered by an actual person simply can't be matched by an electronic simulation, which often leaves callers acutely aware that they're being routed from point A to point B by an automated system. At Worldly Voices, we offer premium IVR message recording services that will help you connect with customers in a more meaningful way. Our talented pool of experienced voice professionals will create a persona of friendly approachability for your company that callers will appreciate as they navigate through your phone tree.
The Worldly Voices Advantage
Our voice talent is only one of the many reasons why Worldly Voices is the voiceover studio to turn to for IVR message recording services. With more than 20 years in the business, we have extensive experience with a wide variety of IVR systems such as Altigen, Pronexus, Vocantus, and many more. If you're setting up a call center for the first time, we can provide script reviews, sample scripts, and suggestions on ways to organize your menus for optimum efficiency. And, if you know exactly what you want, we'll work with you to ensure your project progresses smoothly and stays within your budget. Some of the types of companies and organizations we've provided voice recording services for include:
Hotels
Universities
Insurance providers
Cell phone companies
National retailers
Pharmaceutical providers
Interstate systems
And more
All of your IVR message recording files will be produced at our Nashville studio, so you can be confident they'll be of the best quality. What's more, we'll optimize your files for each platform they're intended for, such as mobile, cellular, and online devices, before delivering them in the non-proprietary format of your choice.
Contact a member of our staff today to get the ball rolling on your IVR message recording project. When it comes to wanting to give callers the best experience possible, we hear you loud and clear.